Jinan Shungeng International Convention and Exhibition Center
Jinan Shungeng International Convention and Exhibition Center (hereinafter referred to as Shungeng Convention and Exhibition Center) is a modern conference and exhibition venue invested by Jinan Municipal People's Government and Jinan Shungeng Hillview Hotel Group. It is located at the southwest foot of Qianfo Mountain, enjoying beautiful environment and convenient transportation, and was built and put into use in October 2002. Shungeng Convention and Exhibition Center is the first exhibition venue in Shandong province to pass both the ISO9001 international quality certification and the ISO1400O environmental management system certification.
Shungeng Convention and Exhibition Center and its supporting hotels cover an area of about 100,000 square meters, with a venue construction area of 41,000 square meters, 14,100 square meters of indoor exhibition area, which can accommodate about 600 international standard booths, and 3,000 square meters of outdoor square area.
The establishment of Shungeng Convention and Exhibition Center has filled the gap in the development of Jinan's convention and exhibition industry, and ended the history of Jinan having no physical venues of convention and exhibition. Since its establishment, the center, relying on Jinan's economic development and constantly-improved urban construction, and thanks to its superior geographical location and strong business atmosphere, has successfully held more than 1,000 famous exhibition events such as China Food and Drinks Fair, national agricultural products trade fair, national book expo, national plant protection fair, national machinery expo, national textile expo, First Intangible Cultural Heritage Exhibition, biological industry conference, national New Year shopping festival, Qilu Auto Show, Taiwan Famous Products Exhibition, information technology expo and cultural industries fair, attracting more than 20 million visitors. It has an obvious pulling effect on the tertiary industryof Jinan, such as tourism, catering, accommodation and entertainment. It has become the main carrier of Jinan's exhibition economy, and enjoys high popularity and influence in China's exhibition industry.
The great efforts that Jinan Shungeng Convention and Exhibition Center havemade in accelerating the development of the exhibition industry have fully recognized and affirmed by national, provincial and municipal governments. It has successively won the honor of "China Best Exhibition Venues (Management Level)", "China's Top 10 Excellent Convention and Exhibition Centers", "Best Exhibition Venues in China's Exhibition Industry", "China's Top 10 Potential Exhibition Venues".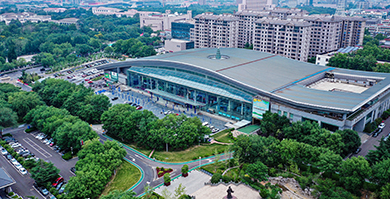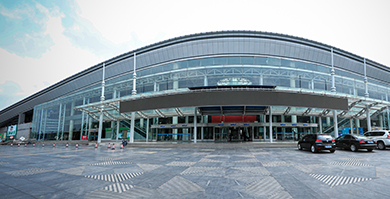 Shizhong District, Jinan, Shandong Province
No. 28, Shungeng Road

(0531)81255925、82912666

sgcecyxb@126.com

09:00-17:00